FHLMC Trifold Brochure - Click Mortgage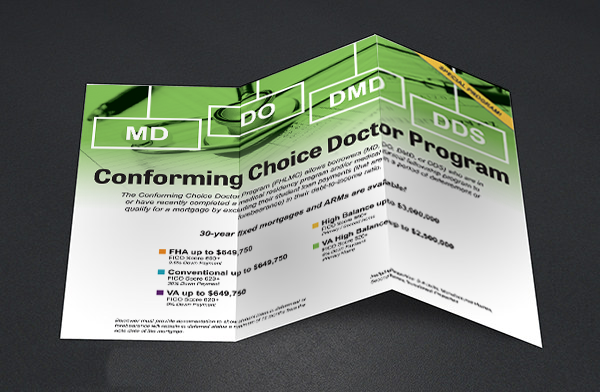 Working off of a rough brief, I was able to craft this info-heavy brochure into a legible and easily navigable design. The hero image marries the Click brand aesthetic with common visual conventions of the target industry. Matching this eye-catching graphic with thoughtful information hierarchy creates a very readable piece. Brief shown below: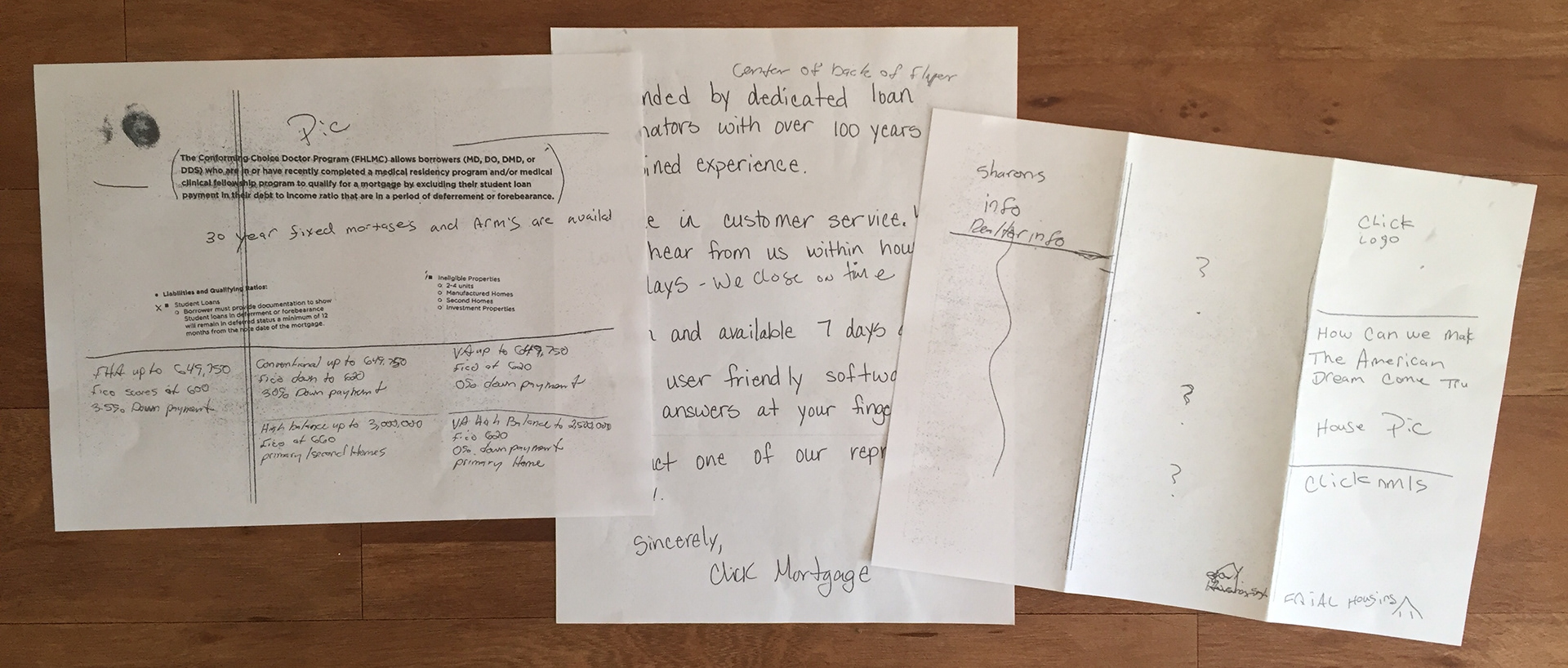 This project provided me an opportunity to flex my copywriting muscles. Much of the content was already provided, but the copy required some work to bring it into the Click brand voice, and to ensure readability.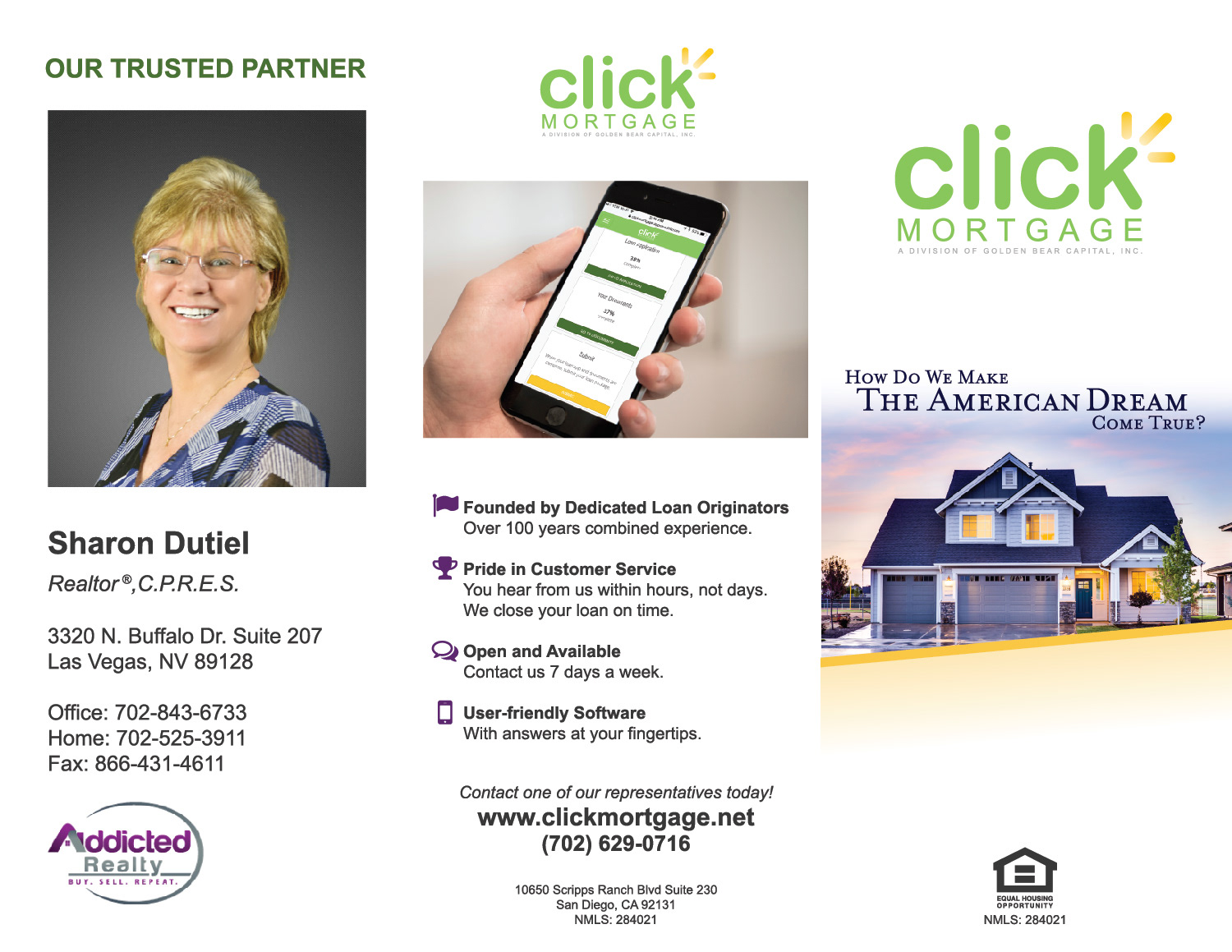 Left: The inside, with information about the specific program. Right: The 3 panels (right = front, middle = back, left = inside) shown when the brochure is closed. This information is more generic and can be reused for other specials and programs.
Thank you for taking a look!
- Jon